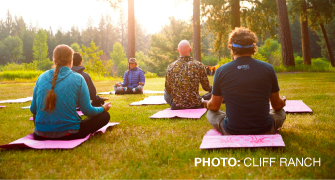 Adding Health and Wellness Into Meetings
Close your eyes. Now think about holding your next meeting in Western Montana's Glacier Country. Breathe deep. Can you smell that fresh Rocky Mountain air that will greet your attendees? Our inspiring location is prime for attendance building. We've all received that registration notice for a unique and "never been there" place, which always feels invigorating and intriguing. Whether you plan to hold a meeting in a convention hotel in one of our larger cities of Missoula, Kalispell or Whitefish, or a luxury guest ranch on the outskirts of town, hot springs resort or boutique lodge, the clean, fresh air of the mountains is all around. Relax, restore and rejuvenate in Western Montana. Read further to discover the five ways we suggest incorporating health and wellness into your next meeting here.
LEARN MORE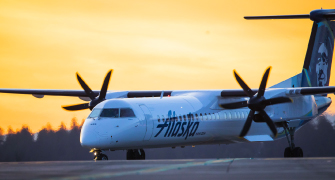 Getting to Montana Has Never Been Easier
Passenger demand for the Treasure State continues to rise. Alaska Airlines just announced—for sale now with flights beginning March 11, 2021—they will offer three NEW daily nonstop flights to Missoula (MSO) from San Diego (SAN), San Francisco (SFA) and San Jose (SJC), California. Alaska Airlines will continue to offer daily nonstop service from Los Angeles (LAX), California, and Portland (PDX), Oregon, and will also increase passenger capacity moving to an airbus on one of its four daily nonstop flights from Seattle (SEA) to Missoula. This brings the number of direct flights into Western Montana's two airports located in Kalispell (FCA) and Missoula (MSO) to 15. The time is right to plan a conference, meeting or retreat in Western Montana's Glacier Country.
LEARN MORE